Vacancy Pastor: Ron Siemers
---
Jacob Zimmermann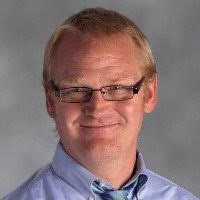 5 Ways to Describe You: I am fun-loving.  I have been told that I am kind.  I am a methodical person.  I value time with my family.  I enjoy spending time with friends.
What Do You Do At St. Johns?  I am serving St. John's as the principal and 5th-8th teacher.  I enjoy working with kids.  Most importantly, we have the  privilege of  sharing God's Word with each other here at St. John's.
Before St. John's: I grew up in Arizona.  I graduated from MLC in 2004.  My first call was to Zion Lutheran School in South Milwaukee, WI.  After spending ten years teaching there, I received and took a call to serve as a teacher to Gethsemane Lutheran School in Omaha, NE.  I spent three years teaching there.  My wife and I grew up in small towns, and we are excited to be here.
Other Places Likely To Be Found: I will often be spotted fishing, watching the Arizona Cardinals, or playing with my kids.
Wendy Fischer
5 Ways to describe you: fun loving, bubbly, joyful servant, Packer fan, enjoy spending time with family and friends
What do you do at St. John's? I serve as the 4K-4th grade teacher. I am blessed to be sharing God's word with Jesus lambs.
Before St. John's: I grew up right here in Fremont, and attended St. John's. I attended Fox Valley Lutheran High School. I graduated from
Martin Luther College in 2001 and was assigned to serve as 1st and 2nd grade teacher in Crete, Illinois where I served for 17 years. I feel very blessed to be back at St. John's!
Other places likely to be found: Spending time with family and friends, enjoying the outdoors taking pictures
---