Pastor Paul Fritz
What you do at St. John's: Pastor-preach at worship services; organize worship and Bible classes; work with fellow members, staff, and students to grow in faith in Christ, lead and lean on fellow Christians as we walk in Christian life.
5 Ways to Describe You: Joyful because of Christ, Blessed to be serving God's people, Dedicated worker, Texas A&M fan–Gig 'Em, Enjoy being outdoors
Before St. John's: Homeschooled. Attended Martin Luther College-Graduated 2006. Attended Wisconsin Lutheran Seminary-Graduated with a Masters of Divinity 2010
Other places he is likely to be found: In the field or woods and on the river or lake enjoying the outdoors, at the field, ballpark, court, or arena watching and playing sports.
---
Linda Kiecker (Motzko)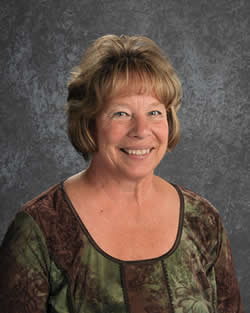 5 Ways to Describe You: Committed to knowing my Savior, spreading the Good News of Salvation, caring for my family and my students, and cherishing every minute of it all!
What you do at St. John's: Hi, I'm Linda Kiecker (Motzko) and I teach 4K-4th grade at St. John's, E. Bloomfield, in Fremont, WI. Here in Fremont, I have been blessed to teach Kindergarten, K-3rd grade, in a private Preschool, Sunday School, and for the last 26 years 4K-4th grade. It is my joy and privilege to share God's Word with His little lambs.
Before St. John's: I graduated from DMLC, in 1974, and was given a Call to teach 4th grade, 7th and 8th grade Phy.Ed., and coach basketball at St. Paul's Lutheran School, in New Ulm, MN. In 1975, I married Michael Kiecker and we moved to Fremont, WI. Having grown up in St. Paul, MN, country life was quite new to me.
Other places she is likely to be found:When I'm not teaching,you will find me spending time with my family on Lake Poygan. I enjoy swimming,ice skating, boating, and snowmobiling.
---
Jacob Zimmermann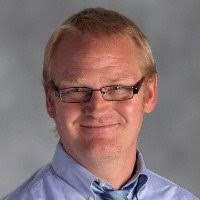 5 Ways to Describe You: I am fun-loving.  I have been told that I am kind.  I am a methodical person.  I value time with my fa
mily.  I enjoy spending time with friends.
What Do You Do At St. Johns?  I am serving St. John's as the principal and 5th-8th teacher.  I enjoy working with kids.  Most importantly, we have the  privilege of  sharing God's Word with each other here at St. John's.
Before St. John's: I grew up in Arizona.  I graduated from MLC in 2004.  My first call was to Zion Lutheran School in South Milwaukee, WI.  After spending ten years teaching there, I received and took a call to serve as a teacher to Gethsemane Lutheran School in Omaha, NE.  I spent three years teaching there.  My wife and I grew up in small towns, and we are excited to be here.
Other Places Likely To Be Found: I will often be spotted fishing, watching the Arizona Cardinals, or playing with my kids.